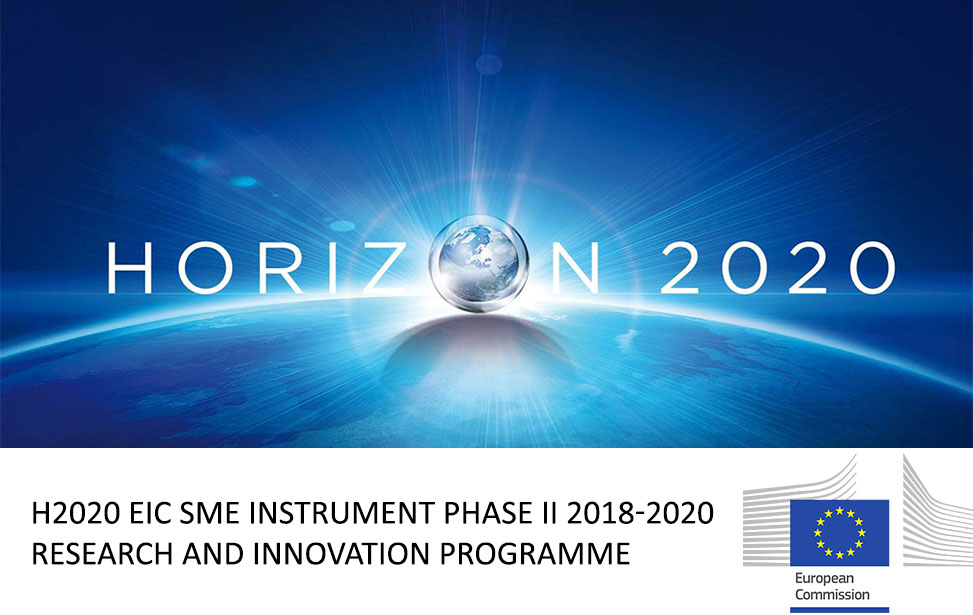 Global Data Excellence receives a €2 million grant from the Horizon 2020 SME Instrument
Geneva, 27/08/2019, Global Data Excellence announced today, that the company has been awarded the European Commission grant of €2 million under the EU's research and innovation programme Horizon 2020 SME Instrument phase II. According to the EU Executive Agency for Small and Medium-sized Enterprises (EASME), there were 1765 proposals submitted for the H2020 EIC SME Instrument Phase 2 in the cut-off date on April 3rd and only 4% of the projects were proposed for funding.
To keep competitive, companies need to integrate large volumes of data from multiple disparate sources and return insights immediately. The current approach to the digital transformation is based on fragmentation: isolated and customised tools for different areas of the organisation. In today's complex and fast-changing environment, this approach is no longer effective to manage business strategies and objectives due to: 1)lack of integration, 2)lack of interoperability and collaboration, 3)large time-to-value, 4)high costs, and 5) lack of transparency. Managers end up taking gut-feel decisions instead of data-driven ones.
GDE' solution, Data Excellence Management System (DEMS) uses Artificial Intelligence to translate human language business rules to machine code which extracts the data, to calculate the measurements, to compare them to the target and automatically to generate reports and dashboards. DEMS measurements are always connected directly to operational transactions so they are trusted, and the root cause of failed performance can be easily found. DEMS has evolved into a full production solution: DEMS-Nixus (Natural Intelligence eXpanded Universe System).
DEMS-Nixus is a complete solution for automated Data Integration, Data Cleansing, Business Intelligence, Data Governance, and Data Sharing. It helps organizations to semantically integrate heterogeneous data from different sources. Once DEMS-Nixus is connected to the data source, it understands its semantics and generates a semantic mapping (human language-machine language) and the related verbatim in natural language. Data is integrated while remaining at source. The platform automatically takes care of data quality, policy adherence, and business rules through GDE´s Artificial Intelligence (AI). DEMS-Nixus generates the map of the enterprise catalogue (a centralized repository that defines and stores the business requirements) and enables clients to govern it from three different perspectives: by using natural language (business managers-oriented functionality), by using physical models (data scientists-oriented functionality) and by automatic profiling (100% machine-driven functionality). The platform implementation does not require changing the existing infrastructure of the organisation (it is independent of the infrastructure maturity level), thus decreases the time (from 3-6 months of implementation with a traditional solution to 3 days of configuration with DEMS-Nixus) required to realize business value while minimising the cost of business transformation by 80% using existing data.
According to the European Commission's evaluation summary report, the DEMS-Nixus' innovation has been recognized by leading market intelligence companies. This solution maximizes the business value of company data; by establishing a common framework to enable the shift to a new paradigm based on contextual intelligence and data sharing. GDE provides revenue maximisation (by 20%) and cost optimisation (by 30%) in the short term (drastically accelerating the access to the value -from months to days-) while complying with the existing regulations at every moment.
This H2020 grant award will accelerate the development of the AI next-generation system DEMS-Nixus. It will involve all aspects of data, community, and business rules. The data aspect will include the 'data sharing sphere,' which will enable cross-organizational data sharing. "I would like to thank our partners and clients for the loyalty and hard work that enabled GDE to become a greater company and of DEMS-Nixus to become a leading system to create wonderful futures and govern by value. Raising above the GAFAM and the traditional social networks such as LinkedIn and Facebook, DEMS will enable a value-driven and purpose-driven, social network for enterprises to foster collaboration across the full ecosystem," said Dr. Walid el Abed, founder, and CEO of Global Data Excellence
About Horizon H2020
Horizon 2020 is the EU funding programme for research and innovation. Horizon 2020 programme is running from 2014 to 2020 with an €80 billion budget. It provides research and innovation funding for multi-national collaboration projects as well as for individual researchers and supports SMEs with a special funding instrument. The SME Instrument supports high-risk, high-potential small and medium-sized enterprises to develop and bring to market new products, services and business models that could drive economic growth.  The SME Instrument is for innovators with ground-breaking concepts that could shape new markets or disrupt existing ones in Europe and worldwide.  Since January 1st, 2017, Swiss researchers and institutions can participate in all parts of Horizon 2020.
Global

Data

Excellence

News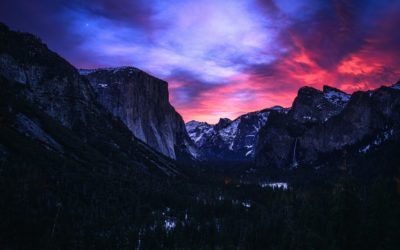 It's a new year and a time for chasing new goals ! If you're like most organizations you've got fresh Q1 Key Performance Indicators (KPIs) to chase,...