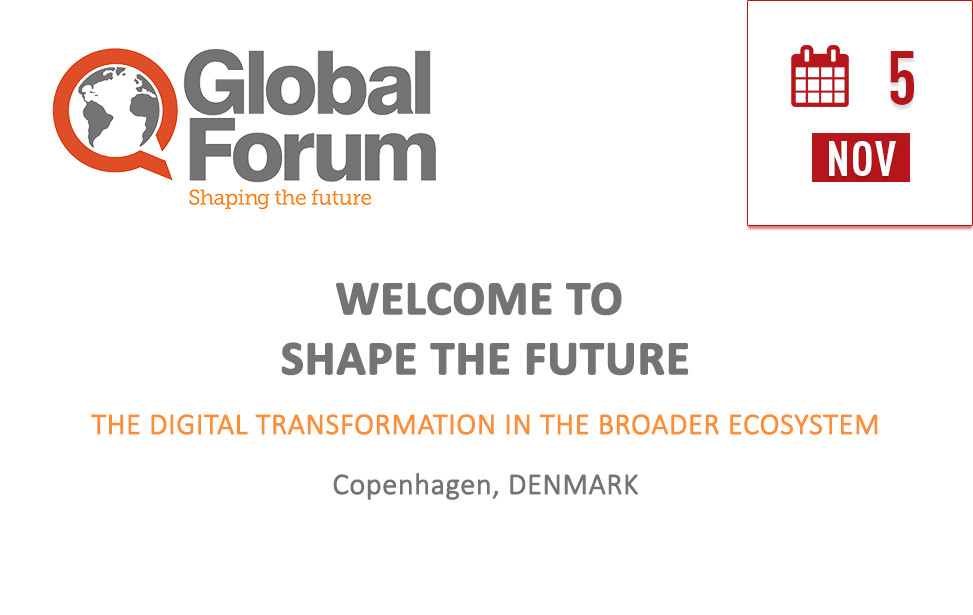 On Monday 5th November, Dr. Walid el Abed will present a keynote under the topic of the role of Artificial Intelligence and Data at the Global Forum 2018 from 4:15pm to 5:45pm in Copenhagen, Denmark at the Radisson Blu Scandinavia Hotel.
What is the Global Forum?
The Global Forum/Shaping the Future is an internationally recognized think-tank for exchange and networking among governments at national, regional & local levels, private & public organizations, research & development experts.
The Global Forum is an independent, high profile, international, non-for-profit event dedicated to business and policy issues affecting the successful evolution of the Digital Society. The Global Forum brings each year in a different city around the world more than 300 key policy-makers and public/private stakeholders from more than 30 countries from all continents, it is often considered as the Davos for ICT.
For more information visit the website.
Global

Data

Excellence

News
In the corporate world and particularly organizations with an international footprint and focus, there are plenty of challenges that emerge around...